Your kitchen is one of the most important rooms in your home. It's the room that you prepare all your meals, and it is often the room that your family or guests will gather. You're going to want countertops that are durable, functional, and provide style. Before making the investment, there are some considerations to keep in mind that will help you choose the countertop that best suits your needs. Decide which factors are most important to you and choose accordingly. Here are 5 things to consider when choosing a countertop for your kitchen.
1. Lifestyle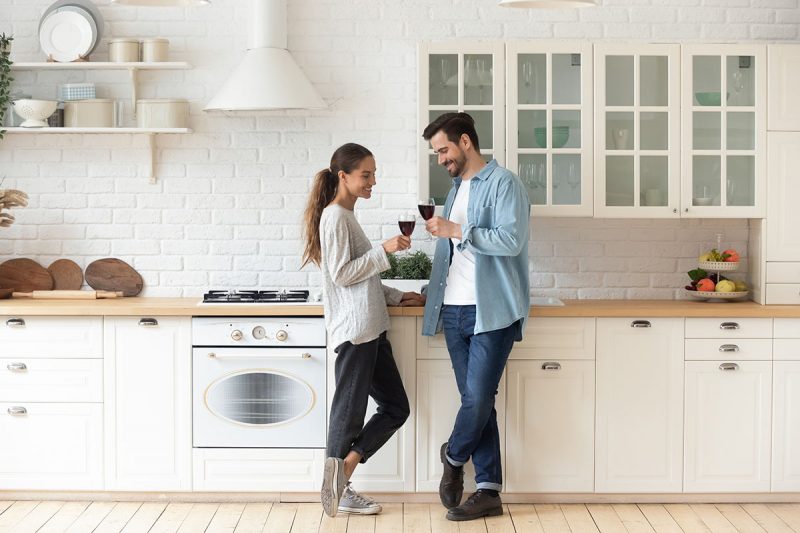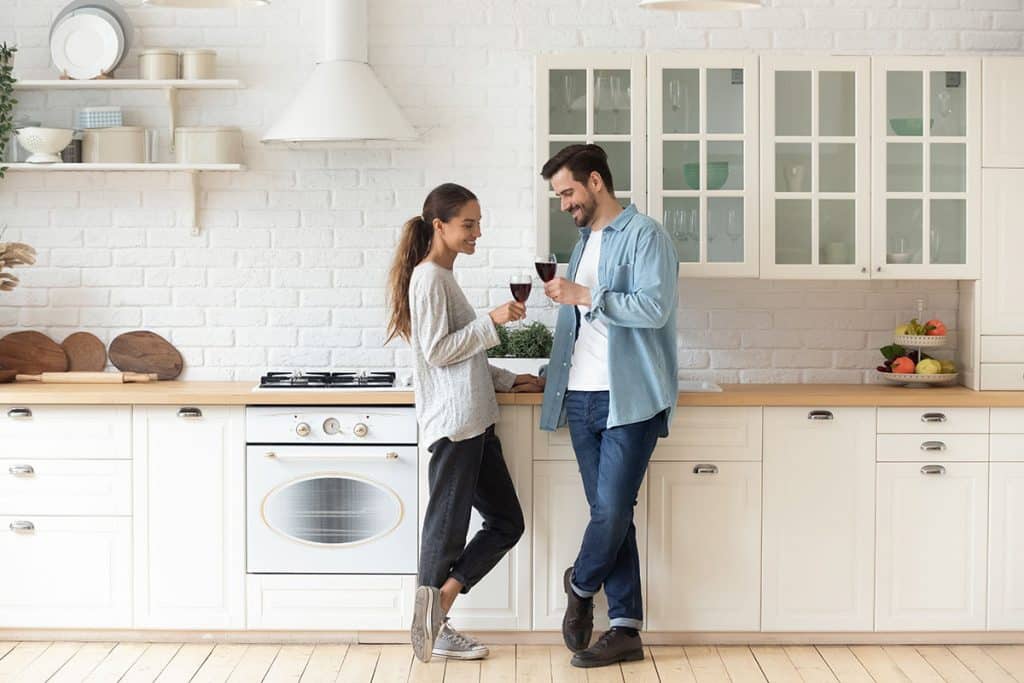 When selecting a countertop for your kitchen it's important to consider your lifestyle and the needs of you and your family. If you cook a lot or have children, you'll want to keep in mind the functionality of your kitchen and how you will use them. If you enjoy baking, you may want to consider having a larger surface for rolling out dough. If you're a busy family and your kitchen see a lot of traffic, it may be important to focus on durability and the ease of clean-up. You can even consider mixing materials in different areas of your kitchen. You can install a more affordable material in an area not as high traffic and a more expensive one elsewhere. Ultimately you want to choose a design and material that fits your needs and simplifies your life.
2. Durability
Durability is crucial when selecting a material for your countertop. You want a countertop that looks good, but you're also going to want it to hold up against wear and tear. You probably don't want to have to replace your countertops every few years, so it may be wise to invest in a material that is able to with stand heat, scratches, and stains. Granite or tile countertops hold up well to knives and hot pans, while laminate countertops definitely won't. However, if you're not particularly active in the kitchen, laminate materials may be a suitable option for your kitchen countertop.
3. Maintenance and Care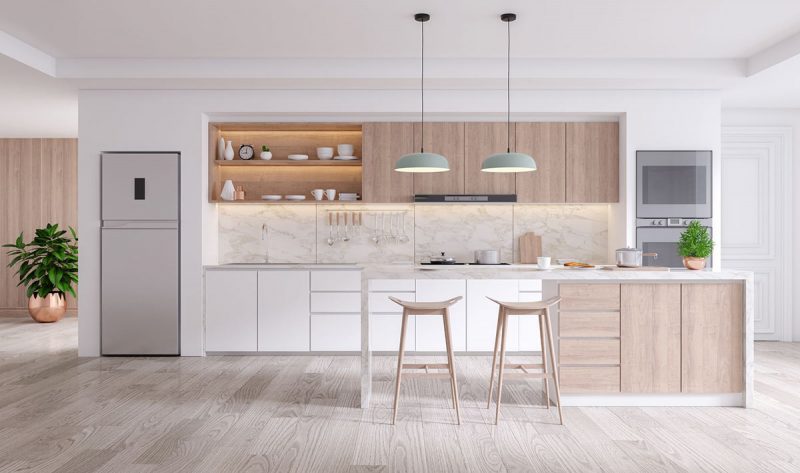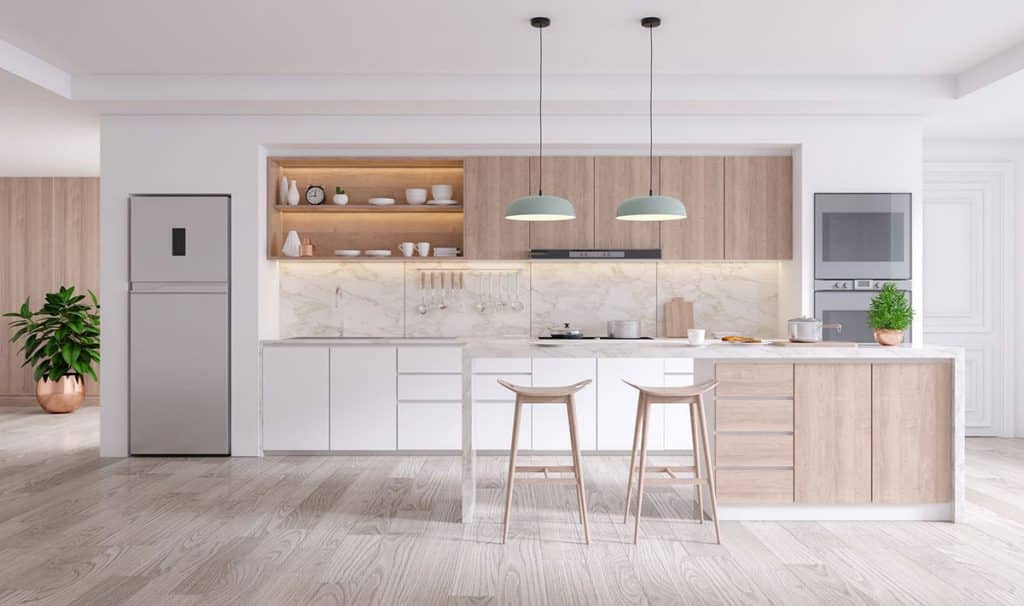 A kitchen countertop is a big investment, but if cared for properly, it can last an incredibly long time. When deciding on a material for your countertop, keep in mind the amount of maintenance and upkeep necessary. Some materials require more maintenance than others, so be realistic about the amount of energy you're willing to put in to keep your countertop looking it's best. Porous materials like granite or marble need to be sealed annually, which may be too much of an inconvenient to you. Quartz or laminate countertops are much easier to care for and require no maintenance. The downside of these materials though, is that they aren't nearly as durable as granite.
4. Budget
For most home owners, budget is a huge factor when making design decisions within the home, and countertops are no exception. Different materials are available at various price points, depending on where they are sourced and what they're made of. For example, imported materials are obviously more expensive than locally sourced, so if the price is a concern, look for a local material at a price point you're comfortable with. To keep things under budget but still fulfilling your wants and needs, it's best to first choose a material that will fit your requirements and then find a product that speaks to your budget. There are different grades of material within a class, so if a certain material seems out of reach, look for a lower grade instead. Laminate is a great material for those on a budget, however it doesn't hold up well to heat and scratches, so you may find you'll need to replace it sooner in the future. Tip: Be aware that if you're willing to spend a little more on materials like quartz and granite, it will ultimately increase the resale value compared to using cheaper materials.
5. Aesthetics
While choosing a countertop on aesthetics alone isn't a good idea, it's definitely an important factor to consider. You're most likely going to spend a lot of time in your kitchen so you want to be happy with how it looks. It's probably smart to skip bold colors or styles that are trending and choose a material with a timeless design that will suit your style for years to come. It's definitely possible to find the right countertop for you that's both beautiful and functional.
Conclusion
Whether you're remodeling your home or starting from scratch, choosing countertops for your kitchen is a big investment, but it doesn't need to be difficult. Consider what factors are most important to you and what will fulfill your lifestyle, taste, and budget. This will help you select a countertop that you and your family can enjoy.